ARE YOU FACING FOLLOWING PROBLEMS ?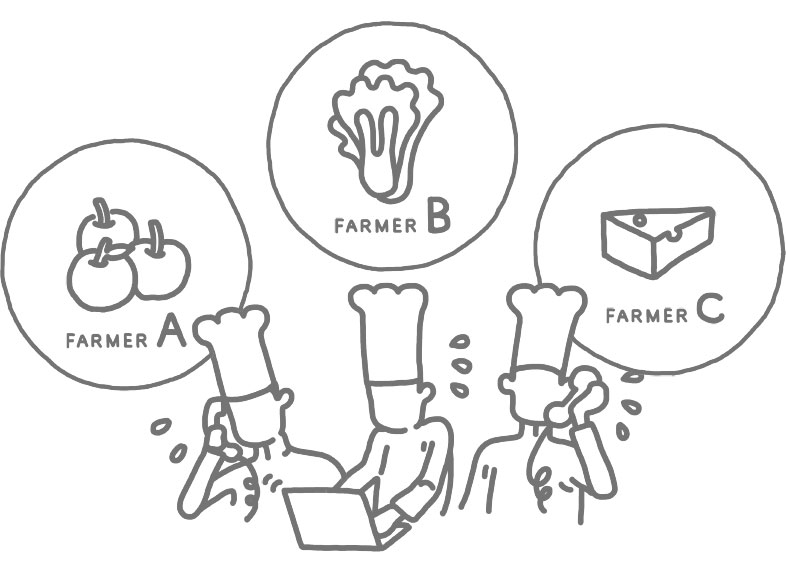 PROBLEM01
Limited Access
Not easy to obtain Information of products, nor to access products geographically.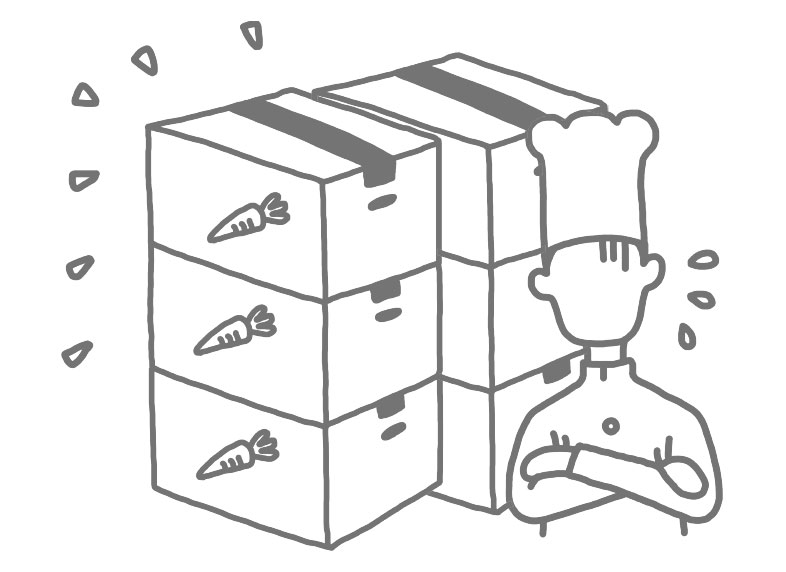 PROBLEM02
Less Choices
Many Suppliers require certain MOQ, it might be troubling you to have varieties of ingredients to create Menu.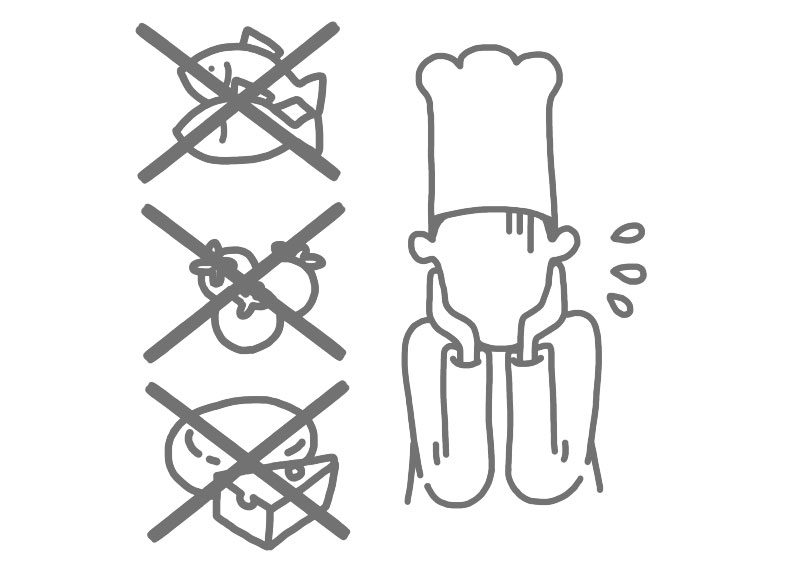 PROBLEM03
Quality issue
Are you satisfied with current Quality? Freshness, Taste, even might not know where its coming from.

We solve your problems_
SECAI MARCHE offers Solutions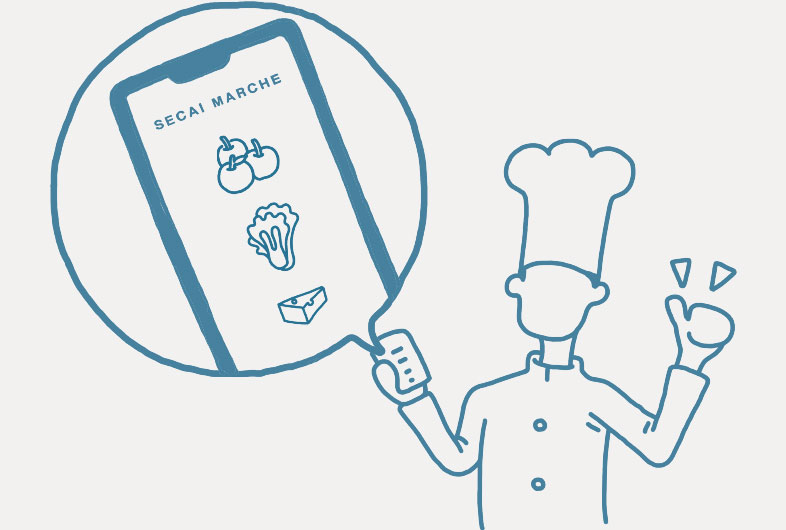 SOLUTION01
Easy to Find & Place Order
Convenient to search products, easy to purchase one stop.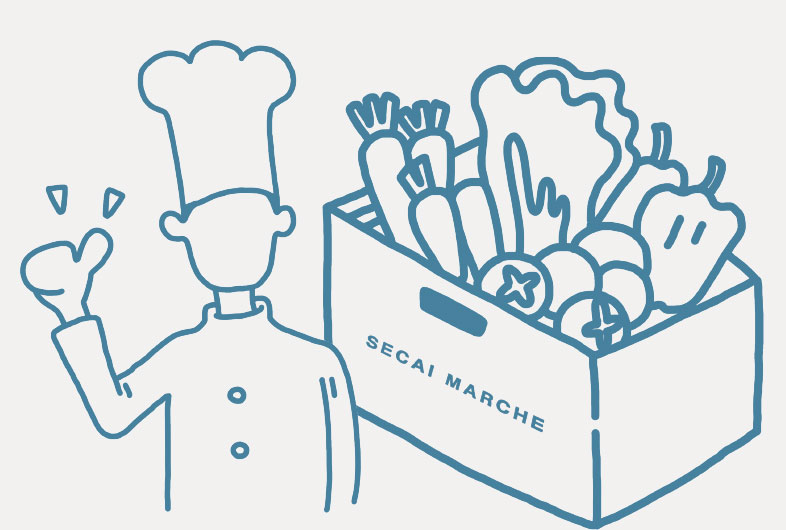 SOLUTION02
Less Wastage, More Varieties
Now you may have more varieties, even for artisanal products locally produced on a small-scale.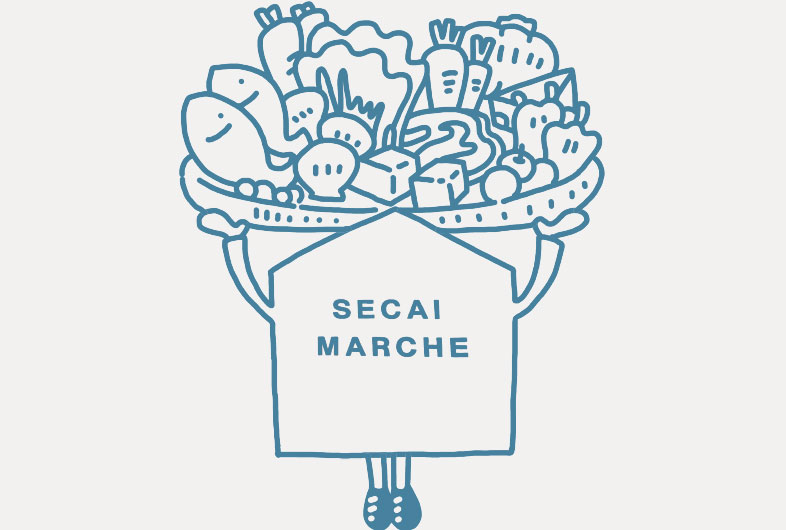 SOLUTION03
Freshness & Transperancy
You will be satisfie with Quality as well as production infromation, so you can be confident to use it for your dishes.
Our Services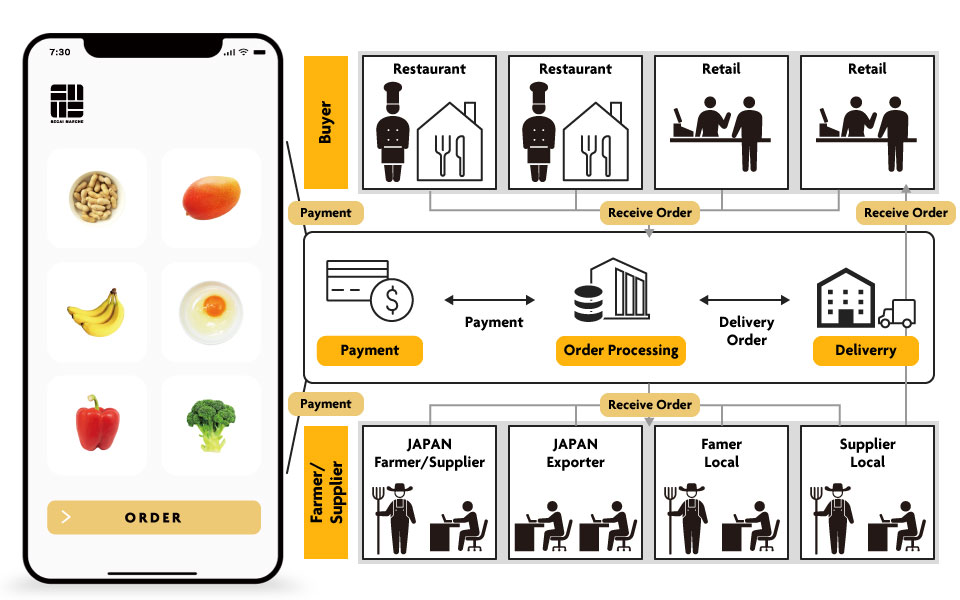 You can easily find products, and enable to do one stop ordering for more varieties of products. You may meet your new opportunities to find artisanal products as well as basic items from Farm in Asia with the Freshest condition. So it is possible to use the time more for the work that should be originally performed (menu development, marketing, etc.)
Products more than 2,500
+ from over 100 Farmers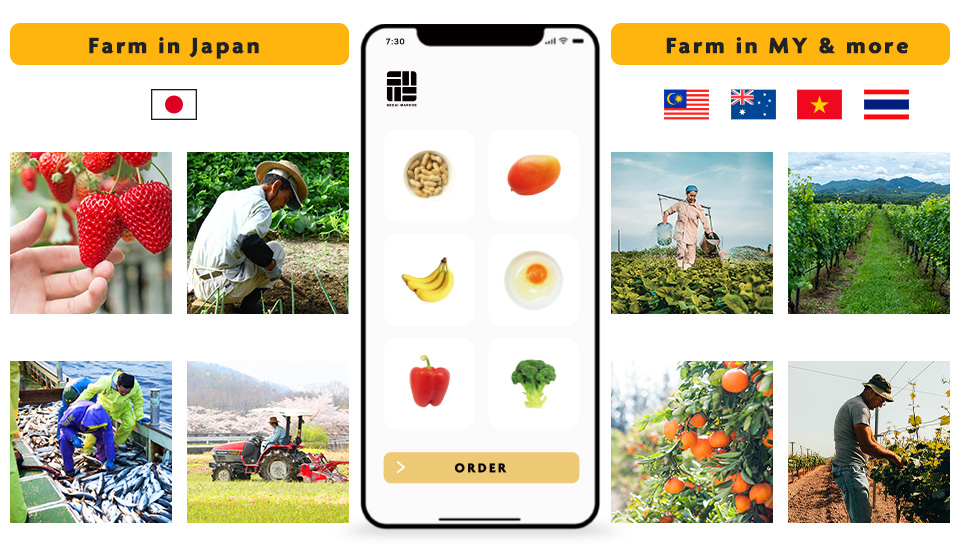 SECAI MARCHE directly connects the best producers and consumers around the world.
Now over 100 Farmers and 2,500 items mainly in Japan and Southeast Asia are available.
FAQ
How to place order?
You can place order though our website. Please contact us to open business account first.
How long does it take from ordering to delivering?
Depends on farmer you selected. Normally 2-3days for local items and 5-6days for imported items.
Can I place order from several sources at one time?
Yes, you can consolidate order between several farmers around the world at one bill and one delivery.